Shhh! Don't tell anyone. Squids are good people too.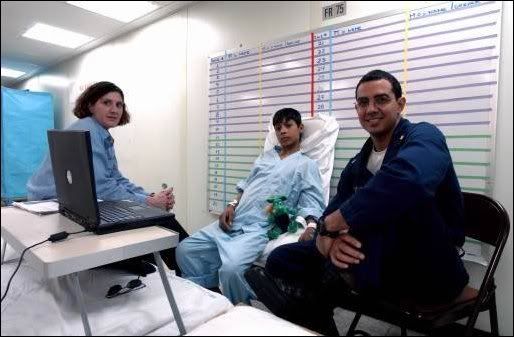 Official U.S. Navy Photo by Photographer's Mate First Class Kevin H. Tierney
Lt. J.G. Ramzy Azar from Virginia Beach, Va., and Hospital Corpsman Second Class Bobbi Bowman from Bethesda, Md., enjoy a movie with Ali, an Iraqi civilian being treated on board USNS COMFORT. USNS COMFORT is currently mobilized in support of Operation Iraqi Freedom.
UPDATE: Tricky Dick (Richard Nixon, for those that don't get it.) from
Dead Republican Presidents
has given me the go ahead to use his photos. I don't see anything original, but this one has always given me a kick take a look at the little guy on the right):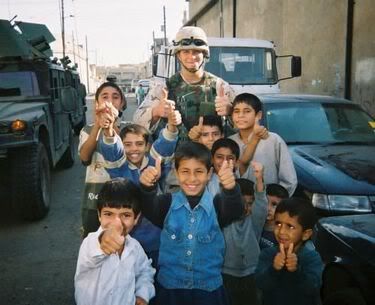 If anyone could give me the original source it would be greatly appreciated. I would really hate to be "Austined". Especially on the images of hope.
I'll be using at least a couple more of the images he's got. Tomorrow's will be coming from there with some possible source information. I guess I'll turn it into a SGT Hook post or a general Iraqi Schools post.
Cheers!