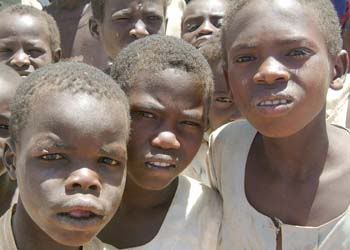 Darfur, western Sudan, is witnessing the latest episode in Sudan's long history of internal conflict.

Fighting has left thousands dead, and according to UN figures, up to 1,450,000 people have been driven from their villages to camps outside large towns in the region. Another 200,000 have crossed the border into Chad.
So why is this an image of hope? It is people like you and me that can make it one. Go
here
and send whatever you can.
You can change it into pictures like this: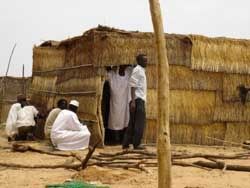 Kerinding II Clinic
Islamic Relief has opened a primary care health clinic in Keriding II to serve over 4000 people. The clinic will provide vital healthcare to displaced families.

The clinic has received a donation of medicines from Al-Geneina Hospital and malaria treatment drugs from the WHO.
It's not much, but it's a start. I'll be doing sudan images all week. The images will probably not be as
hopeful
as usual. Remember that you can make that change, give to the above linked charity or many others like it. I'll be highlighting more as the days go by.
(The UN could do something as well, but we really don't have a say as to where they set up their next blood-for-oil program.)