It's Saint Patrick's day! Woo Hoo! You can't pinch me! I went green!
For those that are looking for something a little more traditional and can't get to Ireland today to kiss the Blarney Stone, I've brought all that magic home with me. Just pucker up and smooch on the big green X.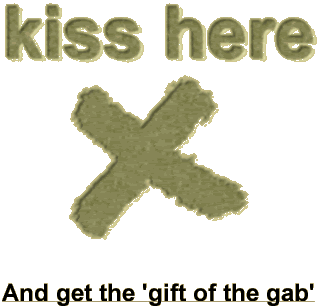 Now tonight be sure that it is the beer that remains green and not your stomach!